At a charming cheese boutique in the Marais neighborhood, we'll dive straight into the vast and exciting world that is French cheese: the history, production process, science, regional specialties, and cultural significance.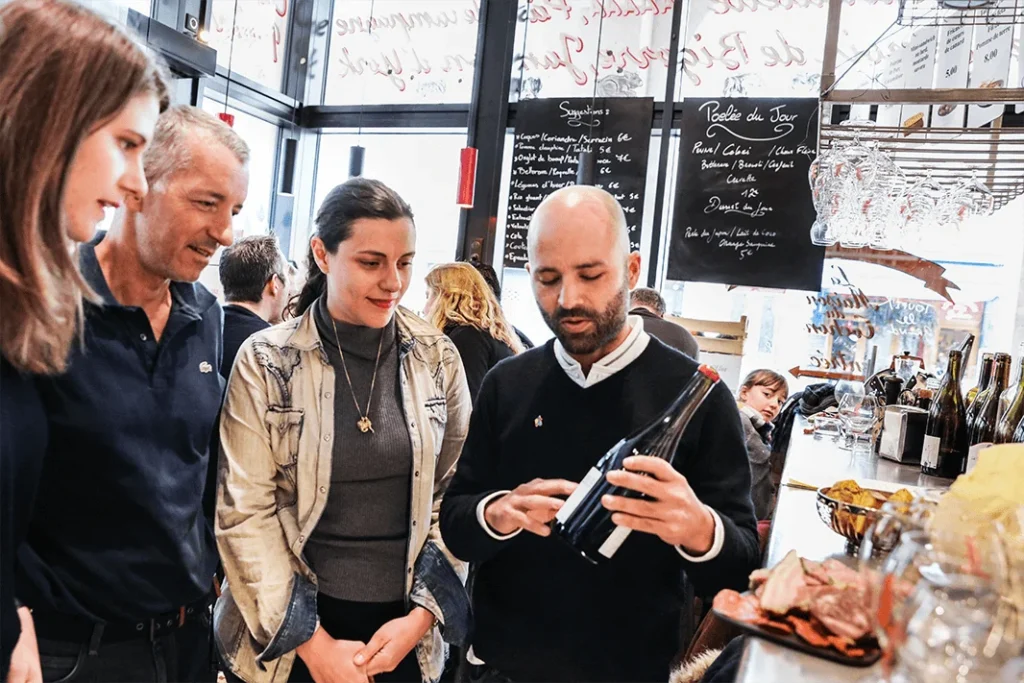 After exploring the cheeses in store, we'll descend to the 17th century cellar for the cheese-and-wine tasting, and even step into the cheese-aging chamber. While I can't guarantee that we'll try all 500+ varieties of French cheeses that are known to exist, you will taste a wide and representative selection! We'll also pair the cheeses with delightful natural wines that will have your taste buds singing.
Book your wine and
cheese tasting With Us!
Andres has spent more than 10 years in Paris honing his culinary skills & knowledge. Starting in 2008 at the famous Ferrandi, school of culinary arts, he learned the fine art of pastry & cuisine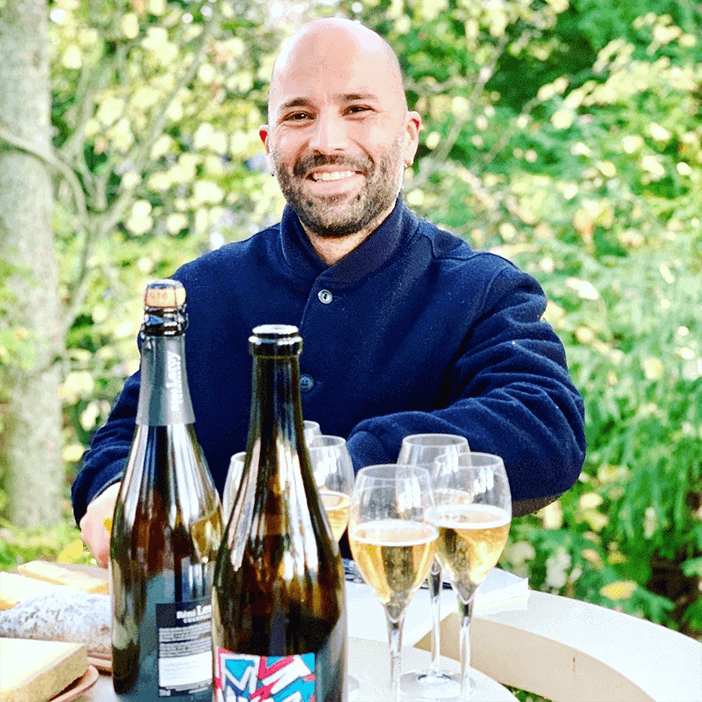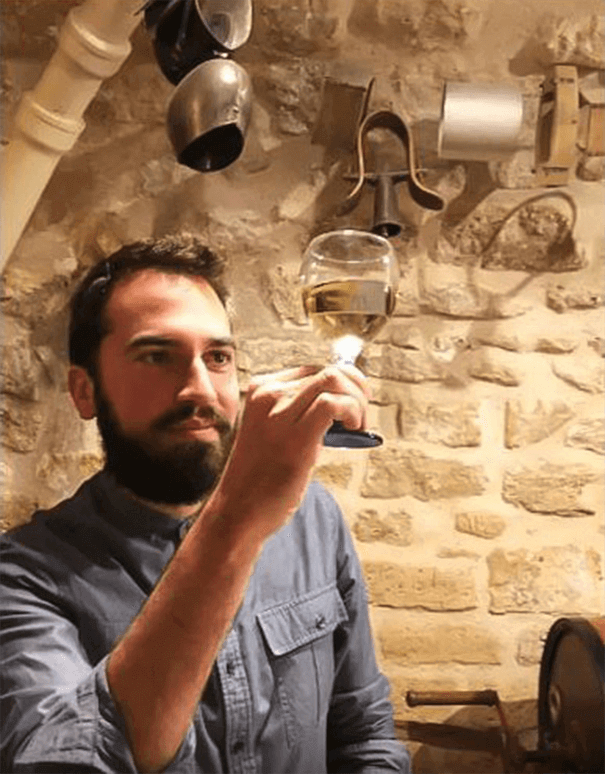 Aurélien hails from a family of Breton fishermen and Béarnais foie gras producers, and has lived in France, Canada and Asia. Aurélien attended one of France's most prestigious culinary schools and has a wine diploma WSET Level 3.
Both of us are passionate food and wine educators who believe that health, happiness and a fulfilling life begin with the taste buds.
We've led hundreds of culinary tours in Paris and have a combined 18 years of working in French cuisine, including stints for Michelin-starred restaurants and iconic chef Alain Ducasse – so you're in good hands with either one of us!
We loved this experience. It was one of the highlights of the trip. Aurelien was a great host. Made the experience informative and fun! ... read more

Dana


September 23, 2022

Our host curated a delicious and thoughtful tasting that left us satisfied and delighted. Highly recommend this experience to everyone visiting Paris who loves cheese... read more

Melody


September 7, 2022

Really in depth in terms of historical and culinary context - it felt a bit like a seminar, which was exactly what I wanted. Except,... read more

Linda


May 25, 2022

awesome. for anyone who enjoys wine and cheese, this was an absolute pleasure. cool location, great cheese and wine, informative yet lighthearted. highly recommended.

Anjali


May 14, 2022

2 hours well spent over the best wine and cheese Paris has to offer! This is a unique experience in the basement of a formagerie.... read more

Maggie


June 16, 2022

A really unique and fun experience down in the cellar below a cheese shop right alongside Marché des Enfants Rouges. We tasted multiple cheeses and... read more

Melissa


September 21, 2022

My husband and I did the wine & cheese experience with Andres, and it was fantastic - would highly recommend! The location in the cellar... read more

Monica


October 20, 2022

So great to learn about all sorts of different cheeses and wines, and about the processes needed to make them! Was definitely super full after... read more

Jyotsna


December 8, 2022

This experience was even better than I expected. Great wines, great cheese, lots of detail and expertise shared. I learned a lot in a fun... read more

Araba


December 21, 2022

My boyfriend and I loved this experience. The wine and cheese were excellent, and Aurélien was very knowledgable and friendly. We would recommend this to... read more

Shannon


July 16, 2022

Andrés was a great wine and cheese guide! It was honestly the highlight of the day! Great wine and very very good cheese selection!
We... read more

Janice


August 27, 2022

Great experience, host was very charismatic and had lots of local recommendations—we learned a lot and had a ton of fun

Cyrus


July 2, 2022

Andres was wonderful! From the moment we met, Andres made you feel at home. His knowledge of cheese making, wine and history created an... read more

Jennie


September 29, 2022

This wine and cheese tasting was excellent. Andres, our host, was very knowledgeable about food and wine, and I learned so much about the French... read more

Sohyung


May 12, 2022

A wonderful experience. Andrés was an amazing host and shared so much great information. He answered all our questions and facilitated great conversation among the... read more

Alexandra


June 30, 2022

This was a fantastic experience. We learned so much and greatly enjoyed the company. The wine and cheese pairings were spot on. We were so... read more

Kara


October 29, 2022

This tour was fantastic and a highlight of our Paris trip, Aurelian's culinary knowledge and passion for cheese and wine made the tasting come to... read more

Jennifer


July 29, 2022

Andres was an excellent host, the location was very cool, the cheese and wine were fantastic, and we had a great time as a group!... read more

Holly


September 1, 2022

Truly an informative and fun experience. The wine and cheese pairings were excellent as was the relaxed atmosphere

Sherry


June 4, 2022

This was one of the highlights of our trip. Aurélien was extremely knowledgeable, easy to talk to, and picked out a delicious selections of wines... read more

Tory


December 7, 2022

Great experience with a very knowledgeable and friendly host, in a great location! Tasted and learned about some amazingly delicious cheeses and wines. Highly recommend.

John


October 22, 2022
Book your wine and cheese tasting With Us!